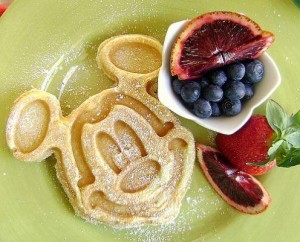 On this site you will find some of your favorite Disney recipes. No matter which Disney recipes you choose to make, they will be sure to bring some of the magic to your kitchen. Feel free to browse around at the many recipes offered on the site. There are many categories to explore to help you find any specific recipe you may be looking for. If you can't seem to locate a particular recipe try searching the site to find it. Also, don't forget to visit the Magical Recipes Forums where you can post recipe requests as well as submit any Disney recipes you would like to share.
---
Recipe Spotlight – Christmas Recipes
Christmas is soon approaching! Why not cook up a Disney style Christmas Day meal for your family with these dishes from magicalrecipes. From appetizers and casseroles to cookies and pies, magicalrecipes has the recipes you need to make a Disney style Christmas Day meal.
Check out all our Christmas recipes!
---
Latest Disney Recipes