Disney Recipes At Your Fingertips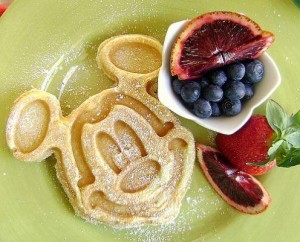 On this site you will find some of your favorite Disney recipes. No matter which Disney recipes you choose to make, they will be sure to bring some of the magic to your kitchen. Feel free to browse around at the many recipes offered on the site. There are many categories to explore to help you find any specific recipe you may be looking for. If you can't seem to locate a particular recipe try searching the site to find it. Also, don't forget to visit the Magical Recipes Forums where you can post recipe requests as well as submit any Disney recipes you would like to share.
---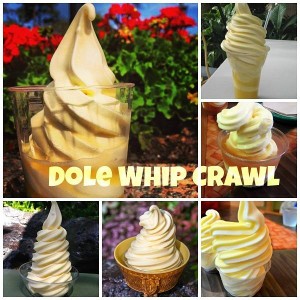 crawlDisney – NEW on MagicalRecipes.net
If you're feeling left out because you haven't been able to participate in any of the RunDisney events, then MagicalRecipes has an alternative for you. Best of all there's no cost to you except the cost of buying the items to sample on the crawl! I call it 'crawlDisney' and it's much like the pub crawls you're familiar with where you walk from location to location sampling different items. This of course has a Disney twist to it.  Below are a few crawlDisney itineraries to try.
Walt Disney World Dole Whip Crawl - Sample the different variations of the Dole Whip throughout Disney World on this crawl. Whether it be the traditional whip in a bowl or one with a little alcoholic kick to it, you'll come away a connoisseur of one of the most revered Disney treats.
2014 Mickeys Not So Scary Halloween Party Snack Crawl - Embark on a not so scary snack crawl with a group of others while you're at the party for a little extra fun.   Included in the crawl are themed cupcakes, juices, ice  cream and more!  Whether you decide to only partake in just a few  stops on the crawl or try and conquer all of them you will certainly be enjoying more treats than tricks.
Resort Monorail Lounge Crawl - Enjoy a specialty drink at several lounges along the Magic Kingdom monorail resort loop.  Best of all is you have a reliable designated driver: the monorail operator!
---
Recipe Spotlight – Halloween Recipes
Halloween is soon approaching! Scare up some frightfully fun recipes to liven up the season. Recipes for pumpkin muffins, pumpkin fudge, Jack Skellington cookies and more are available here for your 999 happy haunts.
Check out all our halloween recipes!
---
Latest Disney Recipes