Get That In My Kitchen!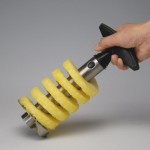 You'll be yelling 'Get that in my kitchen!' when you see this pineapple corer! Check out the entire Get that in my kitchen listings.
Recent Discussion Forum Topics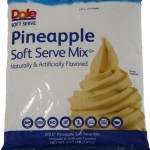 Make A Disney Dole Whip At Home!
Now you can make your very own dole whip at home!. With this Dole Pineapple Soft Serve Mix and soft serve ice cream maker like the CuisinArt ICE 45 you'll be making dole whips just like the ones served in the parks. Everything you need to know about the Dole Whip and how to make one at home is on our Dole Whip recipe page.
Disney Cookbooks
More Magic