Make Your Own Dole Whip!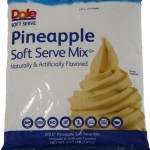 Make A Disney Dole Whip At Home!
Now you can make your very own dole whip at home!. With this Dole Pineapple Soft Serve Mix and soft serve ice cream maker like the CuisinArt ICE 45 you'll be making dole whips just like the ones served in the parks. Everything you need to know about the Dole Whip and how to make one at home is on our Dole Whip recipe page.
Mickey Mouse Waffle Maker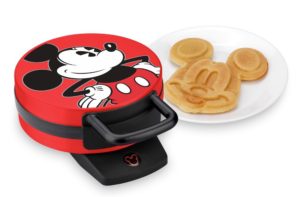 Got a craving for those legendary Mickey Mouse waffles? Now you can have them whenever you want, as many as you want! This Mickey Mouse Waffle Maker bakes one 6" Mickey Mouse character waffle
Official Waffle Mix of Disney Parks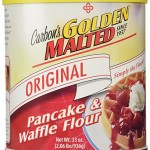 Want to make waffles or pancakes just like the ones served in the Disney parks? Then grab yourself some Carbon's Golden Malted pancake and waffle flour mix. The mixture produces golden-brown waffles and pancakes with malt flavor just like the ones served at Disney!
Disney Cookbooks
2104 EPCOT Food and Wine Festival Cookbook
Discover Rice Cream with Berry Compote from the Norway Pavilion, Kalusa Pork Sliders from the Hawaii Marketplace, Berry Tea Cocktail from the UK Pavilion, Frushi from the Japan Pavilion, Maple Bark Brittle from the Canada Pavilion, Lemongrass Chicken Curry from the Singapore Marketplace, and many more