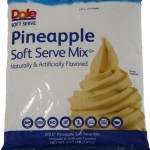 Make A Disney Dole Whip At Home!
Now you can make your very own dole whip at home!. With this Dole Pineapple Soft Serve Mix and soft serve ice cream maker like the CuisinArt ICE 45 you'll be making dole whips just like the ones served in the parks. Everything you need to know about the Dole Whip and how to make one at home is on our Dole Whip recipe page.
Official Waffle Mix of Disney Parks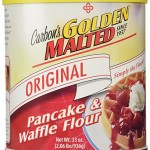 Want to make waffles or pancakes just like the ones served in the Disney parks? Then grab yourself some Carbon's Golden Malted pancake and waffle flour mix. The mixture produces golden-brown waffles and pancakes with malt flavor just like the ones served at Disney!
Disney Cookbooks
Recent Discussion Forum Topics
New in the Magical Recipes Shop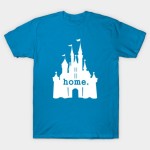 For you Disney World fans I'm selling this Cinderella Castle is home Tshirt which I created as part of my Magical Merchandise TShirt collection. Comes in a variety of colors and sizes.